Creating WordPress website pages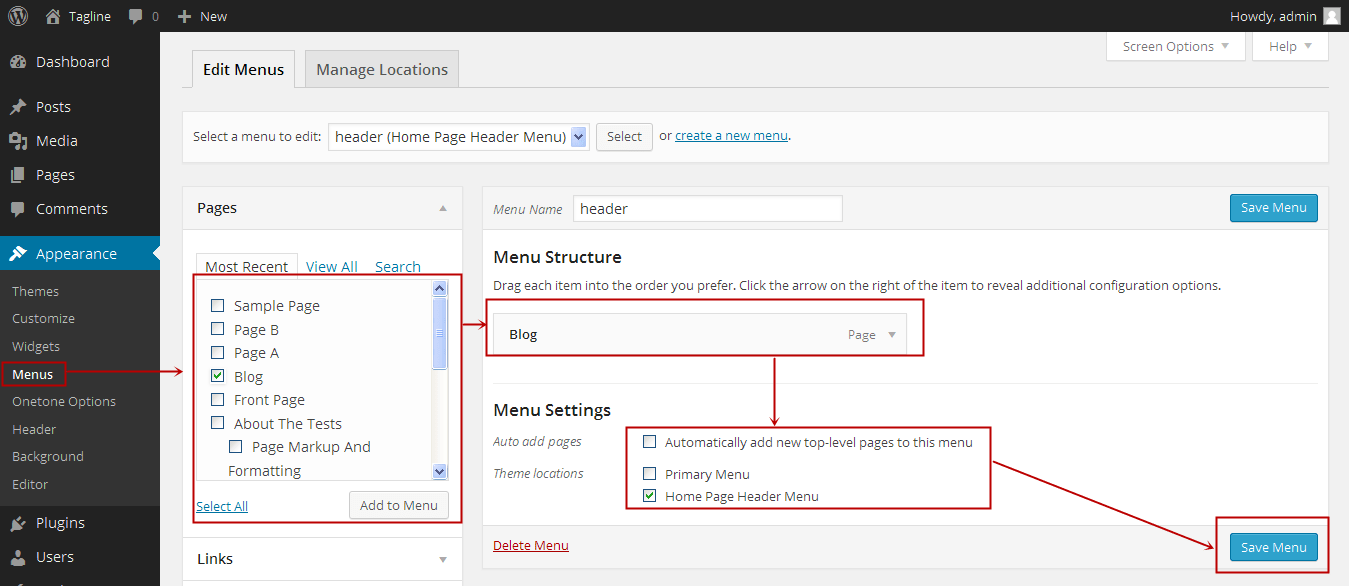 There are a few ways to go about it depending on your website theme , the most basic and common method however is to log into your
acount. Then on go to you dashboard as admin , there you will see option on your left side of your screen. Click the pages tab , which
should open a drop down , under whci there should be a create new op option. Select that and create your page , depending on you theme
you may have a page builder or standard wordpress editor. Review t once done and then publish . Under the same tab you can look up pages
which will list all pages you have created.
What is the best markup language
Well php can be mixed with html , its a very dynamic language . Php has a very large library with many built in functions. Its mainly
meant for server side scripting working with data , posts and databases. Php allows pages to become dynamic , which allows for a standard
html to adjust itself based on many variables, instead of writing a few hundred html files , you can write a few php files. Php is also
to a lesser extent used to create api's . Most people make us of oop and mvc
A quick internet search will provide you with all the info you could ever want on this topic are you simply trying to build backlinks
asking these questions ? Css framework in lamens terms is basically something like bootstrap , where , there is a set of standardised css
rules . The framework is used to speed up the web design process by using these standardised rules instead of having to recreate them for
every website. Most markup languages have a few frameworks, which is basically a ready to go library of functions , rules for you to call
on as a web desgner or developer.
It depends on which markup language you are referring to. In javascript for example or jquery the class selector basically tells you
script what activates , or is the target of your function , it should be noted for ease you can add multiple classes to a script if you
have elements on a webpage with similar funtions. In php class extention are incredibly powerdul and is used alot in object orientated
programming , allowing you to define : which could be many line of code. However now calling this clas on another page only requires a
few lines of code instead of calling writing that same code on every page.
How to find a good logo designer
A good logo designer has a few qualities :
They know alot about colour schemes and the print industry in genral, even consumer psychology , they also have some kind of studied
marketing knowledge.
Its always a very good idea to look at their past work and look at their designs , in the context of where they are being used.
I suggest you go to logo maker site and spend some time there , then look up a pro logo designer online and you can easily spot the
difference.
Huh i dont really understand as everybody saif it seems you are asking a question but your own content say otherwise. But i came here to
aswer the question how to find the best log design service for a user that wants more than a spam thread.
A good logo designer has a few qualities :
They know alot about colour schemes and the print industry in genral, even consumer psychology , they also have some kind of studied
marketing knowledge.
Its always a very good idea to look at their past work and look at their designs , in the context of where they are being used.
I suggest you go to logo maker site and spend some time there , then look up a pro logo designer online and you can easily spot the
difference.
All the being said what is the most important aspect of a logo ? Its is to complete its function , if its made to market a brand then you
need to go look at how this designers logos are doing at that , does his logos show a change in style ? this is always a good sign as it
means he is probably tailoring his logos to his clients target markets. \
Im my personal experience , another way to make the seperation is typography in a logo , if there are words in the logo, pros know how to
use typography to enhance a design
Crazy how so much of this web design resources information is still relevant today , i would love to see an updated list of this , i do
keep a similar page on my pc ( bookmarks ) .
Codepen/php fiddle is a great tool ( if you dont have a local development enviroment .
bootstrap snippets if you want to be lazy and work smart.
stack overflow for coding problems you are struggling with.
of course you need css and js minify pages ( if your worpress site isnt doing that )
Tiny png is a great tool for image optimisation
Gt metric , pingdom and website speed test .org
Caniuse is another great site that checks css compatibility against almost all tools .
Firebug ofcourse.
Xammp or wamp depending on your os is essential.
I am not ussually one for paid services call me a cheapskate but in my infacy as a programmer udemy was really good, learnphp.org is also
ok and a really great resource for php specifically probably the most important.
PHP The Right Way is a must to keep up with php.
Php.net gives a great library for reference
[QUOTE=Fapyew;761298]It seems to me that both these languages will soon become a thing of the past. My choice PHP[/QUOTE]
Yea i remember back in 2013 i think it was when everybody said python was going to wipe out php , its 2017 and php is just rooting itself
deeper and deeper in web development.
I am not pro anything i believe every language has it benefits , ive seen this question a million times over ( and for diffrent sets of
"competing languages" ) and what concerns me is how programmers are becoming so obsessed with what the " best language" is .
This to me is a useless question as php will offer you certain things that python can simply not compete on and vice versa. Same applies
for most languages including javascript or node which is cited to be the next big thing to " wipe out all languages " .
All the really experienced great programmers i know , know a hanful of languages , and use them as needed , because they already know
these things.
You can recite a entire php library , it doesnt make you a good programmer , wht makes you a good programmer is solving problems , with
the most suitable efficient language for that problem.
I bought dragon age origins maybe a year or two ago ( Long after its release ). It was one of my best buys nad made me buy the follow ups
, the story was really good , the strategy in combat , i then went to another old similar type game , neverwinter nights also long after
its release , and man was i enjoying the in depth character development , stats and so forth derived from dungeons and dragons i believe
.
There are many total war for example i didnt know about , i discovered medieval 2 in a second shop for like 40 rand about 4 dollars. I
still play it almost 4 years later , with mods ofcourse , i also as a result purchased the newer releases , but tw2 imo will always be
one of the best things i ever wasted my time and money on.
Content management systems
Just take drupal and worpress :
Worpress is great for new people relatively new to the cms world, even those that cannot code or just dabble in php.
It supplies plugins ( which im not saying you should use for everything ) , it supplies template , all which are regulated rather badly
by wordpress .org.
Very noice and convenient right ? Its also why WordPress get exploited so much because hackers know , many many plugins have loopholes ,
many webmasters arent really experienced enough to plug the gaps or even see them.
Altough i laught sometimes i think of WordPress as being in a school of tuna , safety in numbers right ?
Drupal
If you know php well enough drupal in my opinion is far superior platform to WordPress in terms of advanced functionality. ( and this is
a biased opinion as i am a web developer)
Drupal code base is very closely secured and secured scrutinized.
Drupals Modules , where not designed ( as in the case of wordpress ) for user ease, but to for the best functionality this makes it at
times a complicated cms ( if you could even call it that ).
However not everybody needs these super powered features , some people get by just fine with WordPress, as always the answer comes down
to what is best suited to your skills and what you wish to achieve. I myself use wordpress despite being for drupal , because in terms of
what i need , its just easier and saves time.
[QUOTE=daica85;642449]There're many ways to create site map. Usually if your website based on WordPress platform, you can use the plugin
called Google Sitemap Generate or Yoast SEO plugin to help creating sitemap.
Otherway, if your website is based on PHP or another platform, you need to create manually by using this webstie [url]https://www.xml-
sitemaps.com/[/url]. Just enter your website on that website and create.
Hope this helps.[/QUOTE]
Website sitemaps
op is talking about a automatic sitemap generator if you are using worpress i guess you ca use yoast , but i dont like automation and
would usually just have a look at whats being published in that xml file .
Anyway im not here to comment on that , ive used the online generators for a long time and found that they actually miss urls at times ,
my answer to this is the free screaming frog program , its sitemap generator gives you many customisation options , more than yoast even ,
and IT doesnt miss a url or need to be wordpress .Just an alternative.
Marketing and website traffic tips
Well the way the world works is like this , you have to offer something in return for something. You have to make sure your client thinks
he is getting the better deal ( gaining more )
Depending on your niche , it could be info graphics , really good tutorials , news , articles on trending subjects , things that your
target audience would want to see.
Its all about value , if i go through i site , i always ask myself whats on offer for me as a client here , whats this site trying to
give me that has value ( people love free stuff ) this is how you hook em and then try to make a conversion.
That the first part , the second part is getting exposure to the content , this will vary greatly depending on what you do , you do not
state so i cannot give advice on your specific niche. People are under this misconception thats theres a one size fits all online advertising agency  and marketing
technique for traffic. Thats not really true.
Website Backlinks can also be source of good buying traffic if you know to put them in the right paces ( but i dont want to really go
into that as it always the focus on these type of questions ).
Traffic ( clients ) come in may shapes and sizes , some require specific info, others more general info. Some dont really know what they
want. ( example you can write a masterful article full of all the technical specifications of your product ) Tech savvy clients will love
the in depth knowledge , other users just want to know the benefits and could care less reading your wall of technical jargon. ( see how
perception can change depending on your market.)
Facebook for me has been a useless form of marketing ( though i know many others in other businesses like local businesses that do great
on it ).
My most lucrative advertising has come from a free advertising service , gumtree , despite my rankings on "great " google .
Point is know your target market , if you dont have that you can do what you like you will struggle.
Mine obviously dont go to facebook, they love gumtree, and most of them dont really worry that much about google searches.
If i had invested all my time in google seo , i would be 8 clients less at this stage.
what i love most about all these "disguised seo " posts is the generic answers , it always shows me how much people really know. Do you
know what the umber one marketing technique is to this day ? Email marketing , yes still used by the biggest corporations in the world,
yet i almost never see it mentioned. ( they invest more money in that than almost any other advertising )
by New Perspective Design East London South africa